Latest News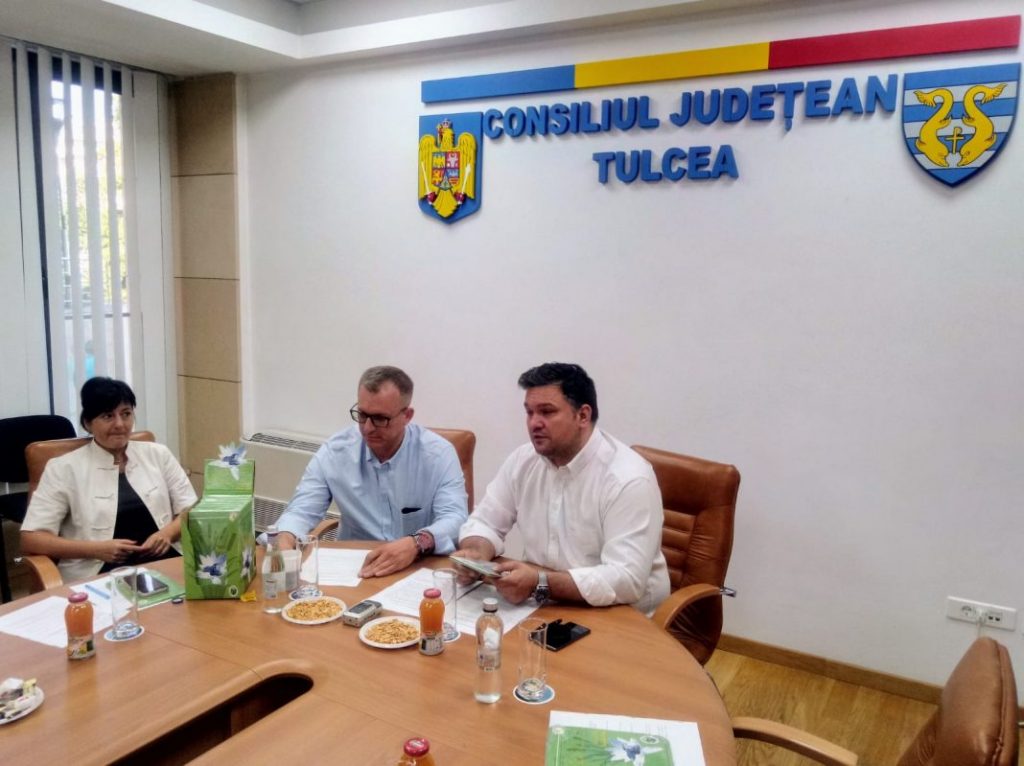 Danube Delta will have its own book "Tourist Guide of gastronomic culture"
Today, at the Dobrogea Hall of the Tulcea County Council, a project of ANTREC Tulcea was launched, financed from the county budget, where the content of the future Tourist Guide of the Gastronomic Culture from the Danube Delta was presented.
"It will not be a cookbook! I make this statement from the beginning so as not to create confusion. The guide wants to bring awareness to tourists regarding the cultural part of Danube Delta area through gastronomy, a part that it was missing, from our point of view, in Danube Delta. In other words, we will promote tourism through gastronomy in every corner of the delta, but not only that", declared Silviu Gheorghe, president of the National Association for Rural, Ecological and Cultural Tourism (ANTREC) Tulcea branch.
According to the initiators, this guide will present the Danube Delta as a whole and the tourist infrastructure and a presentation of the gastronomic culture specific to the delta area, with their history and the influences they have due to the different ethnic groups that make up the Delta population (such as Russians, Ukrainians, Lipovans, Turks, Tatars, Romans, and others). There will also be presentations of the gastronomic objectives in the Danube Delta and by creating the guide, which will include relevant information dedicated especially to the tourist interested in the gastronomic specificity of the Danube Delta, it is forecasted that some of those who will study the guide will be interested in choosing the destination Danube Delta as a place to relax, unwind and taste traditional gastronomic products.
"I am very happy that this is happening in our county. It is an ambitious project, which we hope will be successful among tourists. We are dealing with a new way of national promotion of the anthropic and natural tourist heritage of the Danube Delta by increasing its awareness at the level of the national and local tourist environment. What should be remembered is that this product will not be a cookbook, but a tourist guide that will highlight the historical, cultural and all things related to traditions in the Danube Delta, resulting in a better promotion of the area. among the tourists who visit us. The County Council has supported and is always eager to support such initiatives that bring benefits to our county, especially when it comes to the development of local tourism", said Vice President Dumitru Mergeani.